girl.imp: Daddy?
me: hmmm
girl.imp: Daddy, you need to excercise
me: (what??) I do?
girl.imp: yes, you do.
me: why?
girl.imp: because you are starting to look like grandpa!
me: Oh, in what way?
girl.imp: in the belly! You really need to get on the treadmill. You have not been on it in ages.
me: well, I hurt my foot...
girl.imp: but you really really need to start using it again...

Now that I am thoroughly depressed....Bring on the Holidays!!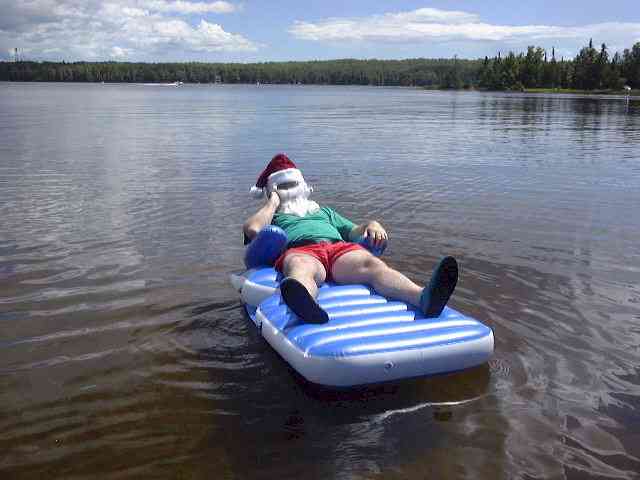 picture borrowed from The Santa Claus Magic Picture Photo Album (http://www.emailsanta.com/santa_photos-vacation.asp)